Symonns Realty Limited have specialized cut throat Property Management solutions that are second to none. Some of our current clients, among others, include:
Mirabelle Villas in Ngong
Lenana Forest View Apartment in Ngong
Road opposite Ngong Racecourse
Malpaso Apartment in Thika
6th Floor of Valley View Office Park in City Park Drive off Limuru Road
Our management proposal will offer you:
Resource Management
a) Management of all Service Level Agreements (SLAs) with all the outsourced services like cleaners, security guards, garbage collection, borehole maintenance, grounds maintenance and repairs etc
b) Ensure that all SLAs are up to date and renewed annually
c) Take on a supervisory role for all repair works in your property
Common Areas Management
a) Daily cleaning of common areas
b) Weekly gardening and weed removal
c) Watering of the plants in the common areas
d) Garbage collection and disposal
e) Supervision of security guards and more so on adherence of the security procedures.
f) Coordinate maintenance and repair of the common areas
g) Manage quarterly pest control and fumigation services
Accounting & Debt Collection
a) Reconciliation of all common area account payables and receivables
b) Preparation of a file for YE audit purposes
c) Facilitation of land rates and land rent payments.
d) Conduct cash flow risk mitigation plans
e) Maintain account reconciliations to be submitted to your office each month.
Maintenance
a) Handle all maintenance and emergency calls 24 hours a day
b) Track and maintain records for all the repairs
c) Ensure that all repairs are done per standard
d) Preventative maintenance and periodic routine inspections
e) Source and manage contractors for big projects
f) Provide monthly reports on all maintenance, budgeted amounts versus actual spend.
g) Management of the DLP period
Monthly Reports
a) Submit to your offices a P&L report indicating all account receivables and payables, aged analysis and net position.
b) A Maintenance Report showing all the repairs that were done for the month, cost, and any pending payables.
c) Provide a month-to-month expense budget for cash flow tracking
Document Management
a) We offer a repository for all legal documents, including insurance policies, deeds, etc
b) For management purposes, we also respond to government and statutory agency requirements.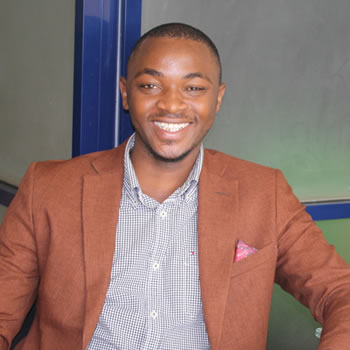 Mathew Okumu
Property Manager
mathew.okumu@symonnsrealty.com
+254 727 715 071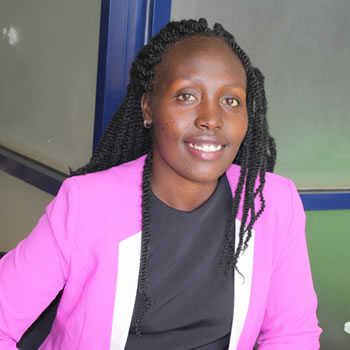 Anita Jelagat
Property Manager
anita.jelagat@symonnsrealty.com
+254 728 918 728