PROPERTY BUYS AND LETTINGS
We are a team of professionals with proven track record in real estate. With our hands-on approach, Symonns Realty is known for developing concepts to create sustainable value for your property. We establish the most efficient marketing and branding techniques so that the realty solution offered supersedes your expectations.
At Symonns Realty, we care about you and are here to make your buying and selling experience positive and rewarding. We have knowledge of the market, negotiating power, and can save you time and money. As your realtors we represent you, so you are a client, not just a customer.
Rather than try to be everything to everyone, we focus our skills on the neighborhoods and buildings we know best. We utilize powerfully targeted marketing tools to aggressively promote and sell our listings. Plus, we deliver sincere individual attention to each of our clients throughout the sales process.
Property Buys…
We are dedicated to helping you achieve your dreams and goals, by listening to your wants and needs. You will have our personal and professional support before, during and after your real estate transaction.
Save your precious time by letting us handle the complicated paperwork so you can focus on more important things. Our experienced agents will negotiate to get you the BEST possible price and terms. Plus, we do a lot of research to ensure that you are not missing a great opportunity.
Because of our size, our agents are familiar with the territory and can help you avoid a purchase that you might regret later. And don't forget–As a buyer, you don't pay a dime for our expertise.
Commercial And Residential Letting
We offer professional service with a personal touch. From advertising, signage, showings and answering calls; we handle all aspects of your property.
Let us help you lease your commercial property, warehouse building, residential house/apartment or office space. We believe that most tenants/companies start their real estate search online. That is why our marketing revolves around being the best on the internet and a front-runner in technology. When you're ready to take the next step toward listing your property, we're here to help.
Rachel Kaburi
Sales and Marketing Executive
info@symonnsrealty.com
+254 792 001 360
Symonns Realty Limited have specialized cut throat Property Management solutions that are second to none. Some of our current clients, among others, include:
Mirabelle Villas -Kibiku Ngong
Lenana Forest View Apartment -Ngong Road
Forest View Mall -Ngong Road
Pamora Villas -Kibiku Ngong
Malpaso Apartment -Thika
6th Floor Tower A of Valley View Office Park in City Park Drive off Limuru Road
Our management proposal will offer you:
Resource Management
a) Management of all Service Level Agreements (SLAs) with all the outsourced services like cleaners, security guards, garbage collection, borehole maintenance, grounds maintenance and repairs etc
b) Ensure that all SLAs are up to date and renewed annually
c) Take on a supervisory role for all repair works in your property
Common Areas Management
a) Daily cleaning of common areas
b) Weekly gardening and weed removal
c) Watering of the plants in the common areas
d) Garbage collection and disposal
e) Supervision of security guards and more so on adherence of the security procedures.
f) Coordinate maintenance and repair of the common areas
g) Manage quarterly pest control and fumigation services
Accounting & Debt Collection
a) Reconciliation of all common area account payables and receivables
b) Preparation of a file for YE audit purposes
c) Facilitation of land rates and land rent payments.
d) Conduct cash flow risk mitigation plans
e) Maintain account reconciliations to be submitted to your office each month.
Maintenance
a) Handle all maintenance and emergency calls 24 hours a day
b) Track and maintain records for all the repairs
c) Ensure that all repairs are done per standard
d) Preventative maintenance and periodic routine inspections
e) Source and manage contractors for big projects
f) Provide monthly reports on all maintenance, budgeted amounts versus actual spend.
g) Management of the DLP period
Monthly Reports
a) Submit to your offices a P&L report indicating all account receivables and payables, aged analysis and net position.
b) A Maintenance Report showing all the repairs that were done for the month, cost, and any pending payables.
c) Provide a month-to-month expense budget for cash flow tracking
Document Management
a) We offer a repository for all legal documents, including insurance policies, deeds, etc
b) For management purposes, we also respond to government and statutory agency requirements.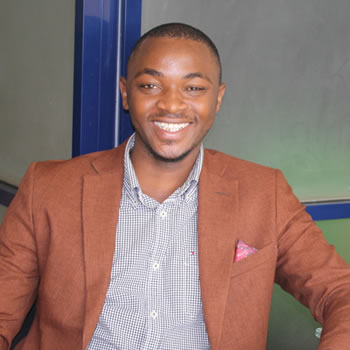 Mathew Okumu
Property Manager
mathew.okumu@symonnsrealty.com
+254 727 715 071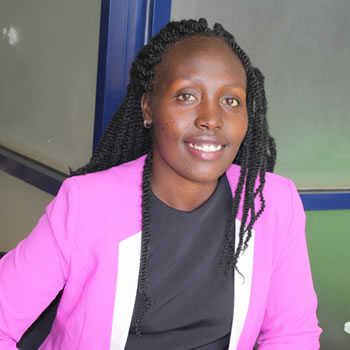 Anita Jelagat
Property Manager
anita.jelagat@symonnsrealty.com
+254 728 918 728
Symonns Realty conducts Real Estate Market Research in virtually every aspect of the industry, advising institutional and private investors, lenders, joint ventures, owners and developers. From in-depth real estate analysis and project recommendations, to development and workout proposal reviews, our team helps clients achieve their business and financial objectives.
Whether starting from scratch, repositioning or converting an existing project, every plan needs a thorough footing in the market's dynamics. What is the right product, mix and pricing levels? How should the product be marketed and to whom? What amenities does the project need to compete? What levels of absorption can be expected under differing economic scenarios?
Symonns Realty Consultants will answer these questions and others with direct, precise, market-related answers.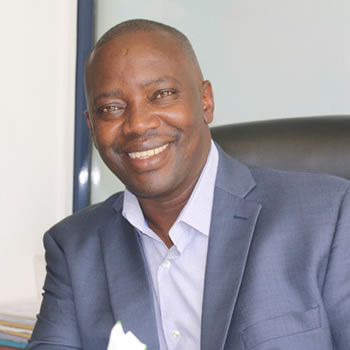 Simon Ng'ang'a
Head of Market Research
simon.nganga@symonnsrealty.com
+254 718 506 413