SYMONNS REALTY LIMITED (SRL)
Symonns Realty Limited (www.symonnsrealty.com) is a full-service real estate brokerage offering realty boutique services to clients across Kenya. We offer a full array of services to buyers & sellers, specializing in Property Sales or Buys, To Lets, and Management. Our agents are well-versed on the wide variety of housing in Nairobi and Kenya in general.
We are a "Boutique" Style Real Estate Firm, a local independent brokerage that strives to provide a professional "one-of-a-kind" experience for Buyers and Sellers. The boutique difference is fundamental and focuses on a strong relationship style that encompasses the experience of buying or selling real estate with professional, full time Realtors with experience and confidence to sell, negotiate and build relationships with our customers.
Our clients are special to us and we make sure the experience they have is always one of a kind. What's key to us is not the number of customers we have; we are more focused on customer satisfaction and deliberately work with few clients. Our trademark is mainly in:
PROPERTY SALES OR BUYS
PROPERTY MANAGEMENT
PROPERTY LETTINGS
MARKET ANALYSIS
With our hands-on approach, SRL is known for developing concepts to create sustainable value for your property. We establish the most efficient marketing and branding techniques so that the realty solution offered supersedes your expectations.
Where we assume overall management responsibility, we take the lead in the entire operation, including resource management, account receivables and payables, debt collection, maintenance, statutory requirements etc. From financial services to maintenance, budget analysis to execution, capital project planning and cost control measures - it's our job to personally ensure your investment is enhanced through our realty solutions every day.
For rentals, we offer professional services with a personal touch. From advertising, signage, showings and answering calls we handle all aspects of your property. Our success is directly attributable to providing superior customer service, exceptional value and a dedicated owner who recognizes the significance of protecting our client's investments.
Creating Property Value is the goal of every investor. We provide the Solutions for it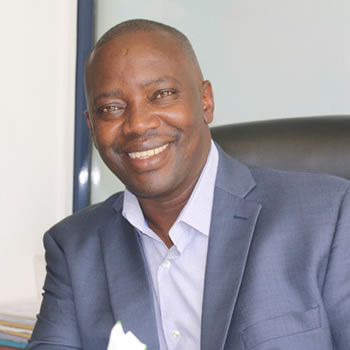 Simon Ng'ang'a
Managing Director
simon.nganga@symonnsrealty.com
+254 718 506 413
Simon Ng'ang'a is the founder and current Managing Director of the company. He is an MA (Management) graduate from Hamline University in St. Paul, Minnesota. He also holds a BA Economics Degree from The Mohanlal Sukhadia University in Udaipur, India, among other professional certifications like Six Sigma, Project Management, Business Analysis and Annual Statement Preparation for Life Insurance Companies.
Simon has over 25 years' experience in Finance and Strategy. He previously worked for several Fortune 500 companies namely American Express Financial Advisors, Ameriprise Financial Inc, and Supervalu all in Minneapolis MN. Upon his return to Kenya, Simon was the Strategy Programs Manager for Linksoft Communications Limited where he led strategic programs across five African Countries. In the early years, he also worked for Kestrel Capital Limited and Francis Drummond Limited, both members of the Nairobi Stock Exchange
Rachel Kaburi
Sales and Marketing Executive
info@symonnsrealty.com
+254 792 001 360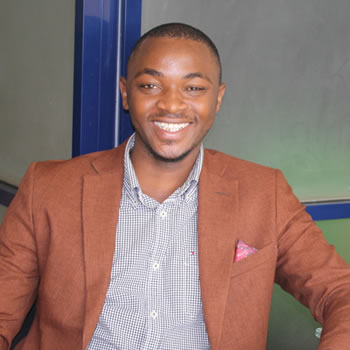 Mathew Okumu
Property Manager
mathew.okumu@symonnsrealty.com
+254 727 715 071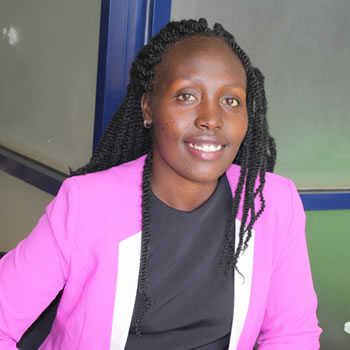 Anita Jelagat
Property Manager
anita.jelagat@symonnsrealty.com
+254 728 918 728